Step-by-step instructions on how to authorize Breakaway Audio Enhancer on a computer with internet access:
1) Right-click on the Breakaway icon on the taskbar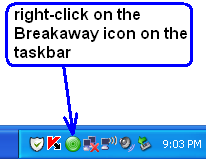 2) Select "About Breakaway"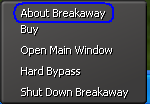 3) Left-Click on the "Validate" button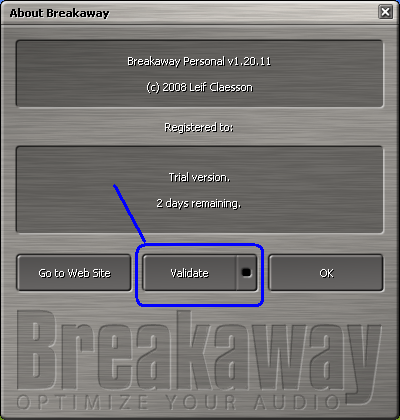 4) Copy the authorization code received in your email. High-light code, then right-click on high-lighted are and select copy:

Position the cursor over the "Code" field, on the About Breakaway window, and right-click. Select "Paste".
Left-click on the "Register" button.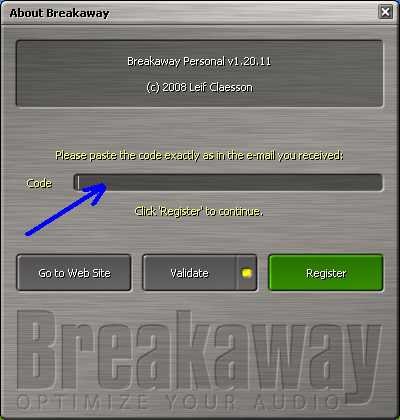 5) Left-click on "Restart"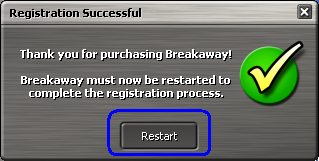 6) When Breakaway restarts it will connect to the internet to authorize.
If the authorization is successful, you will see the following message.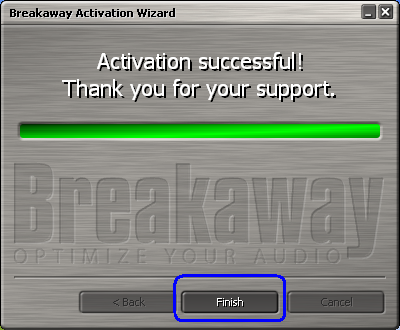 7) Press the "Finish" button the conclude the authorization procedure.